Four miles tonight brought me to one thousand since I started tracking my mileage in April. I think that's pretty cool.
But just when I was beginning to think I was pretty hot shiznit I came across
this story
from ESPN.com. This guy has run a few miles, too. And I think he combs his chest hair. Awesome.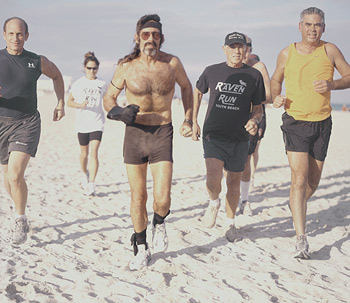 I wonder if anyone wants to try something like this for 2008. At least one mile a day for the entire calendar year. Hmmm....
Keep running!